Working at SRP Zuid

It is difficult to imagine our life without electricity. SRP Zuid develops and produces energy distributors, control systems and other facilities that ensure that energy does what it is supposed to do in various industries and enterprises. Are you also challenged to make this possible?
Individual development

Whether you are a greenhorn or you want to develop further, we consider enthusiasm for our company and technology just as important as experience. We offer the possibility to participate in internal training. Thanks to your growing expertise, you can work independently on increasingly complex projects, assisted by a team of very experienced mechanics.
Apprenticeship Training (Dutch: BBL) or Higher Professional Education (Dutch: HBO) traineeship

Interested in technology? SRP Zuid is a recognised training company for several Vocational Secondary Education (Dutch: MBO) training. In addition, we have regularly possibilities for a HBO traineeship.
For more information, contact Charlotte Dunlop, HR manager, by calling +31 (0)6 51221586 or by emailing personeelszaken@srpzuid.nl.
Employment conditions

SRP Zuid offers future prospects and excellent employment conditions that match the position, education level and experience.
Employees about working at SRP
''The best part of my job is building all sorts of projects. This entails so much variety.''
''Three years ago I began here as a trainee. From there, I developed my skills to building control cabinets and by now, I am also training entry-level technicians.''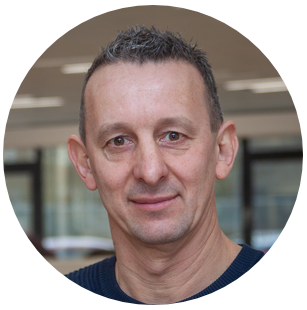 ''The wonderful aspect of working at SRP Zuid is the spirit of collegiality. People are prepared to help each other and to step in or discuss issues.''
''If you invest the effort, there are development possibilities. The right person is assigned here to the right place.''
SRP Zuid cooperates with various manufacturers, including